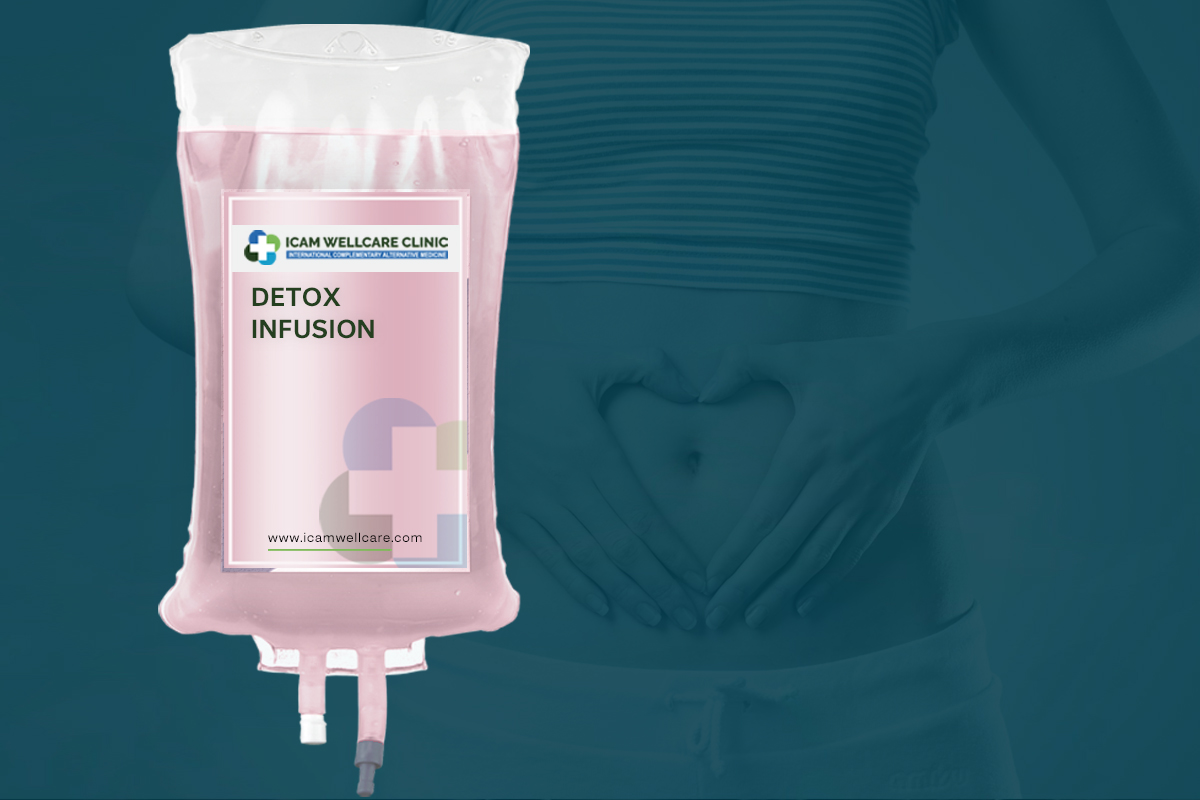 Detox Infusion
Dieting is the in-thing these days. As more and more people are taking voluntary steps in fighting health problems like obesity, detox is on everybody's lips now. This is because, the victims of consumerism have realized the importance of flushing out the toxins from the body in order to stay fit as a fiddle. Maintaining a healthy lifestyle these days is a challenge. Our sedentary lifestyle has exposed us to several diseases. The toxicity level in our body is rising. The body's internal defence system tries to combat these toxins and tries to keep them away from the vital organs. Thus, the toxins are deposited in the fat cells, and, as a result of this, it gets more difficult to remove them.
Fighting the toxins
It is imperative to manage how our body deals with toxins or detoxes to reach our goal of attaining a healthy internal system and perfect body shape, weight, and structure. An intravenously administered solution rich in vitamins and minerals is the perfect formula for detox. This IV drip contains many amino acids that play a key role in the detoxification process. They square up with the toxins in the liver where they first combine with them and then nullify them. The amino acids include glycine, arginine, taurine, and ornithine, which are known for their detoxifying properties.
Intravenous solution for detox
Thus this IV drip is a very carefully sorted solution where a blend of potent nutrients and vitamins is sure to create a favourable impact on your body. However, detox infusion can only work if the patient is simultaneously careful with his daily schedule of food intake and exercises. It goes hand-in-hand with a wholesome daily routine that keeps your mental and physical health satisfied.
Key components
One of the main ingredients of the IV drip is the L-Alanyl-L-Glutamine, also referred to as Sustamine. It is a nutritional supplement that is key in boosting your energy levels to ward off the toxins by shifting to an active lifestyle from a couch potato way of life. L-Alanyl-L-Glutamine triggers the production of glucose, one of the most important fuel sources in our body. Not only there is a spike in the patient's energy levels, but this supplement also impacts hydration.
The solution also contains Vitamin C and several B vitamins including B1, B2, B3, and B6. Vitamin C is important for collagen formation for the functioning of several organs. B vitamins are mainly noted for their contribution toward metabolism and psychological functions. Other ingredients would be calcium, potassium, sodium chloride, and bicarbonate.
ICAM Wellcare is a medical institution located in the heart of Bangalore that is noted for its services related to alternative medical treatments. It houses the best medical practitioners from all over the world who are specialized in both conventional and experimental therapies. The feedback from patients cements its status as one of the very best in the business.
Contact us any suitable way and make an appointment with the doctor whose help you need! Visit us at the scheduled time.